The Maine TU Council FERC committee was formed to coordinate relicensing actions in Maine and its border waters by the Federal Energy Regulatory Commission (FERC).
The work of the committee is eclectic, but its basic functions include the following:
Monitor and report FERC actions throughout Maine
Execute or support FERC-related actions
Approach and interact with Maine government officials as needed on FERC matters
Conduct training for groups with FERC project ownership
Conduct continuous outreach to local groups
Interact with and inform the Hydropower Reform Coalition
Prioritize and interact with academia to accomplish needed studies
Click here for information on other projects, how to interact directly with FERC, and upcoming events.
Restoring Atlantic salmon to the Kennebec River Watershed is Maine TU Council's top fisheries restoration priority. Click here for the latest information. 
Breaking News: A shutdown of Brookfield's McKay Hydro-electric Station below Ripogenus Dam occurred on July 7, 2023, leaving the West Branch of the Penobscot River virtually dry for over 4 hours and unquestionably resulting in devastating impacts to fish and aquatic communities, harming the river system, and impacting boating and recreational activities.
"The photos of the Big Eddy taken the evening of July 7 show water levels lower than I have ever seen them, and the waters may have continued to drop as the outage persisted," said Ed Spear, retired fisheries biologist formerly employed by Great Northern Paper, an owner of the Ripogenus Dam before Brookfield.  Spear went on to say: "Essentially, the entire West Branch 2023 salmon year class was eliminated.  The timing of this disastrous outage could not be worse as it occurred during the peak fish and aquatic growing season and a prime angling period and it occurred during daylight hours.  Recently emerged alevin (larval salmon) are extremely vulnerable to rapid flow change and the initial dewatering and subsequent flooding of the riverbed. The Holbrook Spawning, Incubation, and Nursery Channel (FERC License Article 406) would have been completely dewatered during the event on July 7."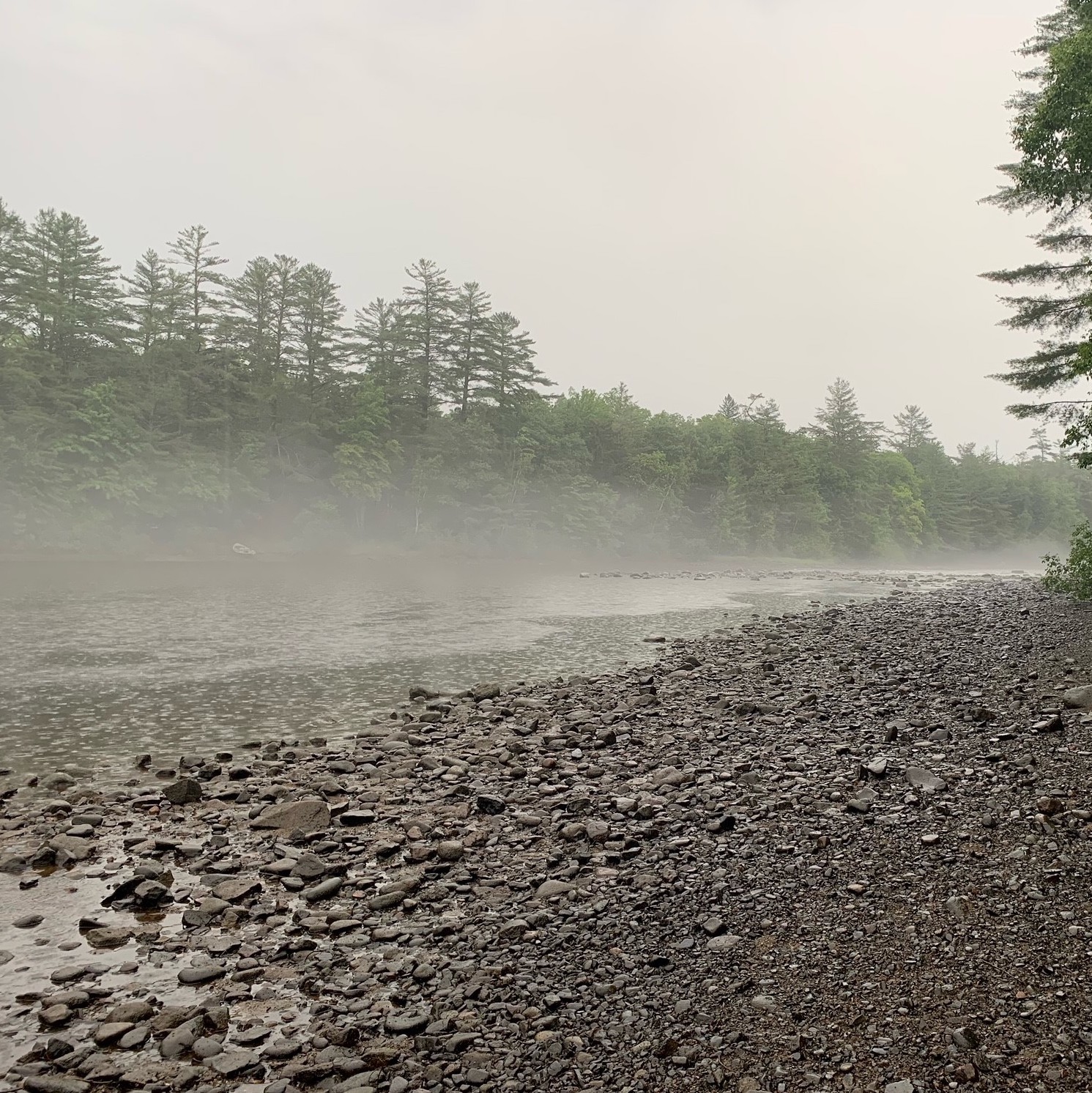 An article in the Bangor Daily News provides additional information.
The Ripogenus Project is currently undergoing relicensing. Concerned fishermen and conservationists can submit comments directly to the Federal Energy Regulatory Commission (FERC) regarding this event or other topics of concern.  The Trout Unlimited website has instructions on how to do this at http://tumaine.org/interacting-directly-ferc  Reference project number P-2572.